Why do I put off the simplest of projects??
Bought this wall lamp for under $2.00 last year~~and last night decided to whip up some burlap with stencil for the shade.
Hot glue and no sewing

~~my favorite kind of project~~
~~and a paint job on the base of the lamp that took no more than 15 min. for a top coat~let it dry and dry brushed onto the aqua a bit of black paint~~
~~and I'm pulling out a pile of projects to speedy myself into getting them completed and out of here into my booths at the shop.

Tomorrow will post my "pile" of befores~~

I'm serious about getting my stash down a bit before buying any more stuff. (you do believe that one, don't you? ;)
Here's a great party to attend~~hope to see you there!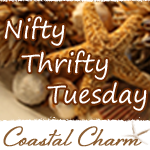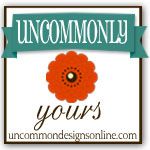 http://somedaycrafts.blogspot.com/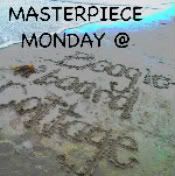 http://www.freckledlaundry.com/